Maharashtra(Pune)
Pune Chapter
Vastu & Fengsui Res. Centre
C./o Suhas Parekh,20/17, Sakal Nagar Baner Road, Aundh
Pune 411007 Maharashtra, Pune India
E-Mail : prashant_manda@rediffmail.com
Mobile :9823746626
Faculty
Chapter Chairman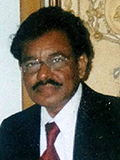 Sh. Prashant Manda
Pune Chapter
E-Mail : prashant_manda@rediffmail.com
Mobile :9823746626
Web : www.vastumaharshi.blogspot.com
Qualification & Experience :
D.C.E.(Civil), Bombay.
Vastu Maharishi (AIFAS, New Delhi)
Research on "Vastu Dwar Chakra"
1st and 1st time winner of Vastu Maharishi "Award"
Applied Flying Star (X Cong) Time & Space Fengshui. (Geomancy University, Singapur)
ASTROLOGICAL EXPERIENCE
37 years experience in Construction & Irrigation Field.
13 year experience in Vastu Shastra & Fengshui.
Consulting Bunglows, Flats, Factories, Shops, Officers by using very advanced method of Fengshui.
Delivering lectures and distributing write-ups in various get-together of architects,builders/ developers industrialists and also in the conferences organised by different organizations.
Giving spiritual counselling, Astro, Vaastu, Pyramidology & Feng-Shui consultancy to the various segments of society.
Courses Running
| Astrology | Vastu Shastra | Palmistry | Numerology |
| --- | --- | --- | --- |
| Jyotish Ratna | Vastu Ratna | Samudrik Ratna | Ank Jyotishacharya |
| Jyotish Bhushan | Vastu Shastracharya | Samudrik Shastracharya | |
| Jyotish Prabhakar | Vastu Rishi | Samudrik Rishi | |
| Jyotish Shastracharya | Vastu Maharishi | Samudrik Maharishi | |
| Jyotish Rishi | | | |
| Jyotish Maharishi | | | |